Sail Shade
Waterproof canvas
Reduce the temperature under the shed, block ultraviolet rays, resist mildew, won't fade, occupy no space, easy to assemble, both beautiful and generous。
Sail Shade provides cooling shade and prevents the sun ray from reaching you underneath.
Reinforced knitted fabric won't get moldy, rotten, shrunken, faded or even be torn up.
It looks tight and neat without occupying any space and is the easiest to setup.
| shape | 矩形 | 矩形 | 正方形 | 正方形 | 正三角 | 正三角 | 不等邊三角 | 五角形 |
| --- | --- | --- | --- | --- | --- | --- | --- | --- |
| 尺寸(m) | 3MX4M | 3MX5M | 3.5MX3.5M | 4MX4M | 4MX4MX4M | 5MX5MX5M | 4MX5MX6.5M | 每邊3.5M |
| 面積(m2) | 12 | 15 | 12.25 | 16 | 6.9 | 10.8 | 10 | 15.3 |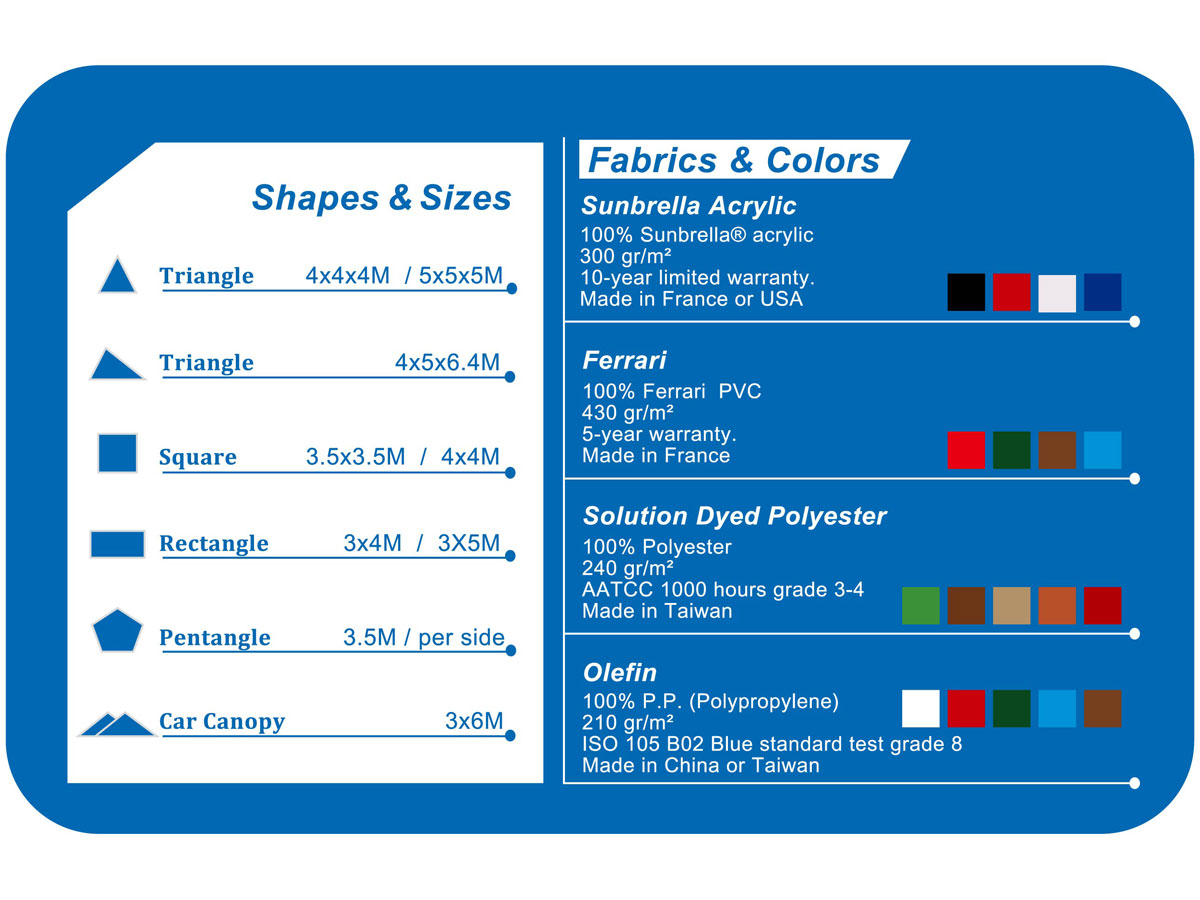 Waterproof canvas

---

Reduce the temperature under the shed, block ultraviolet rays, resist mildew, won't fade, occupy no space, easy to assemble, both beautiful and generous。 Sail Shade provides cooling shade and prevents the sun ray from reaching you underneath. Reinforced knitted fabric won't get moldy, rotten, shrunken, faded or even be torn up. It looks tight and neat without occupying any space and is the easiest to setup.

---
---