Search Results - Pentangle Sail Shade
Show list view
Show grid view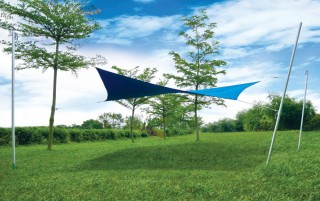 Sail Shade provides cooling shade and prevents the sun ray from reaching you underneath. Reinforced knitted fabric won't get moldy, rotten, shrunken, faded or even be torn up. It looks tight and neat without occupying any space and is the easiest to setup.
Search
Wen's Phoenix Pentangle Sail Shade Service Introduction
WEN'S PHOENIX CORPORATION is Taiwan Pentangle Sail Shade supplier and manufacturer with more than 26 years experence. Since 1988, in the Any Outdoor Shade Industry, Wen's Phoenix has been offering our customers high quality Pentangle Sail Shade production service. With both advanced technology and 26 years experience, Wen's Phoenix always make sure to meet each customer's demand.
Wen's Phoenix welcome you to view our high quality products and feel free to
Contact Us
.