Welcome to WEN'S PHOENIX CORPORATION
Switch your stereotype of traditional tent to a brand new conception
Wen's Phoenix Cross Cable Tent & Glass Wall Tent bring together all the great things of a tent and goes further to create a super light tough structure that makes you feel at home while outdoors.

Getting married, shooting a movie or having a yard party? Then look first to the Wen's Phoenix! This tent stands out for being easy to assemble and transport. Its lightweight aluminum frame offers maximum durability (facing wind gusts of 121 kgf/㎡ !) while resisting fatigue and corrosion. It stands out with a unique canopy (fire retardant code NFPA 701 compliant) and cover that is PVC coated to filter damaging UV rays. And its PVDF treated white cover makes it dirt resistance and easy to clean.

Meanwhile check out Wen's Phoenix related items like assembled doors, window panels for Glass Wall Tent. More optional accessories such as French sidewalls, clear sidewalls, portable decks, tent gutters and artificial turf are available for Cross Cable Tent.

We even offer sturdy classical folding chairs that have undergone rigorous testing which are perfect for outdoor events. Get home comfort under the blue sky with the Wen's Phoenix!
The best shade under the sun - Use Phoenix tent to light up your event!
Main Products:
Outdoor Tent, Cross Cable Tent, Pinnacle Party Tent, Hexagon Tent, Gazebo, High Peak Tent, Glass Party Tent, Glass Wall Tent, Pavilion, Sail Shade, Event Tent, Canopy, Outdoor Furniture, Folding Chairs, Wedding Chairs, Folding Tables, Children Furniture, Honeycomb Hotel, Corridor Tent, Tent Flooring System, Cassette Flooring, Adjustable Plastic Pedestals, Steel Raised Floor Pedestals, Tent Partitions.Tent side wall, Peak pole tent, Circus tent, Transparent tent, Clear span tent
Search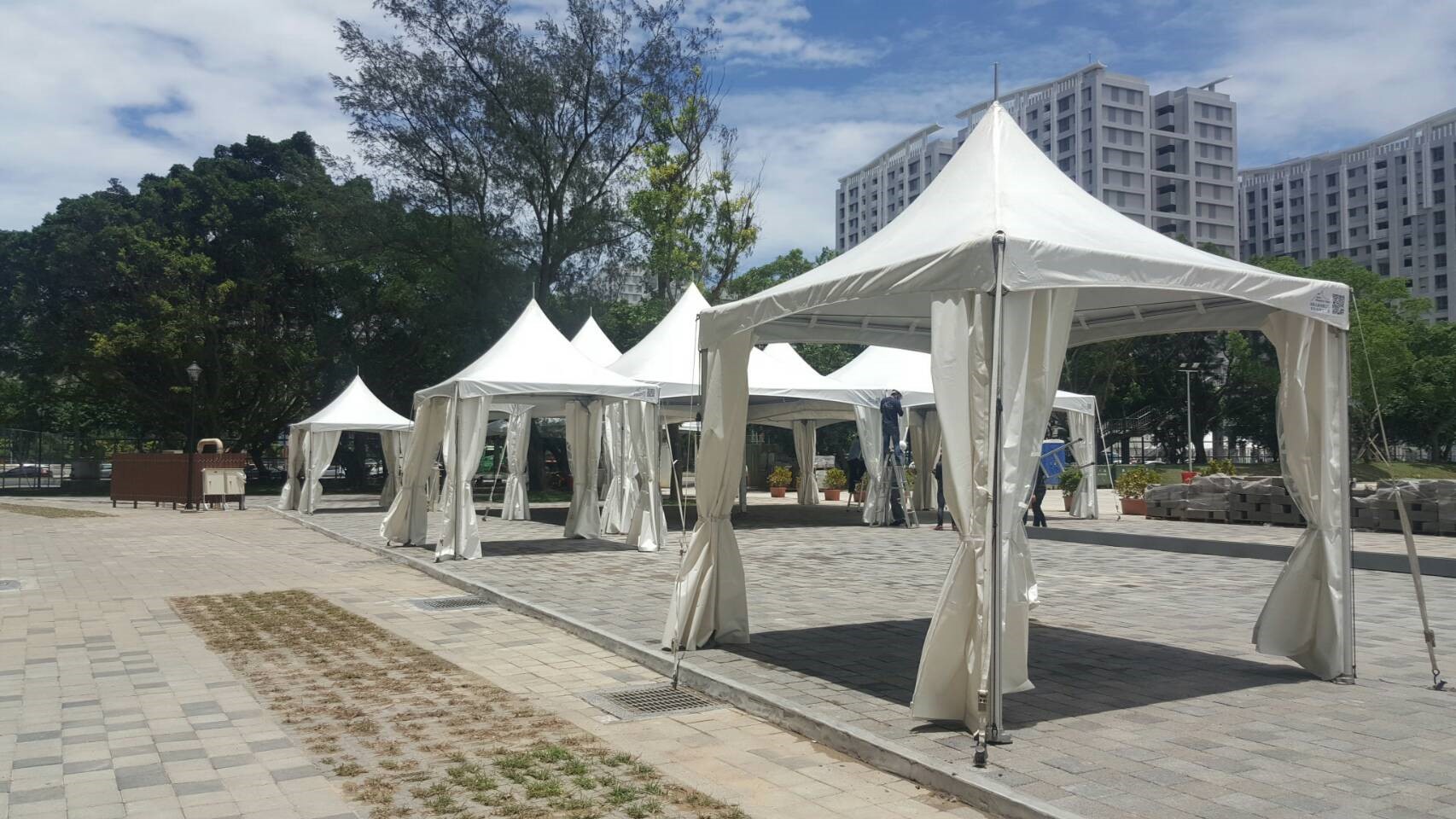 2017UNIVERSIADE ATHELETES VILLAGE SECURITY CHECK TENT Read more »